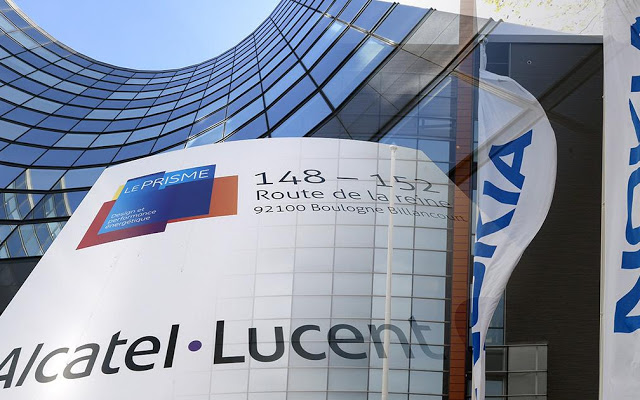 Samoa Submarine Cable Company and Alcatel-Lucent Submarine Networks to enhance submarine connectivity across the Pacific islands
Samoa Submarine Cable Company Limited (SSCC) and Alcatel-Lucent Submarine Networks (ASN), part of Nokia, have signed a turnkey contract to roll out a new submarine cable system named Tui-Samoa Cable, which will span more than 1,470 km, providing an advanced broadband highway for inclusive social and economic growth.
Strengthening Samoa's domestic and international connectivity, Tui-Samoa Cable will have landing points in Apia and Tuasivi (Samoa) and Suva (Fiji). It will deliver a capacity of at least 8 Terabits-per-second (Tbit/s) using 100 Gbit/s transmission technology. The system will enable possible future extensions to the islands of Vanua Levu – Savusavu (Fiji) and Wallis & Futuna.
Honourable Minister Afamasaga Lepuia'i Rico Tupai, Minister of Communications and Information Technology, Samoa, said: "The Samoa Connectivity Project has been possible with the enormous support and commitment of our development partners – the Asian Development Bank, the World Bank and the Australian Government – working closely together with local Samoan investors. SSCC will deliver the Government of Samoa's commitment to universal access and high speed broadband connectivity for all our people as communicated in the 'Strategy for the Development of Samoa (SDS)'. In addition, Tui-Samoa Cable will contribute to Samoa's economic and social development by encouraging ICT innovation in education, commerce, agriculture, finance, health, tourism and E-government."
Pepe Fia'ailetoa Christian Fruean, Chairperson of SSCC said: "Fast, reliable and affordable internet services will no longer be seen as a luxury reserved for a few, but as a basic right for the Samoan people who will now have access to information, innovative services and applications that will improve their lives. The accessibility of high quality connectivity via state-of-the-art fibre optic cable technology will stimulate Samoa's ICT growth and drive our economy.
"With the support of ASN's submarine cable technology, Tui-Samoa Cable will reduce the current dependence on satellite and further accelerate the development of innovative services and applications. SSCC is committed to promoting regional cooperation by offering partnerships with Wallis & Fatuna and Vanua Levu Fiji with the objective of sharing the substantial benefits of Tui-Samoa Cable. One key component of that vision is to maintain carrier neutrality, enabling SSCC to provide our partners a dramatically increased bandwidth at the lowest cost." he added.
Philippe Piron, President of Alcatel-Lucent Submarine Networks, said: "The continued need for broadband access is driving new projects in the Asia-Pacific region. We are pleased to work with SSCC helping them enhance broadband capacity and connectivity for the Pacific people, institutions and businesses by making our expertise and knowledge of the Pacific area available."