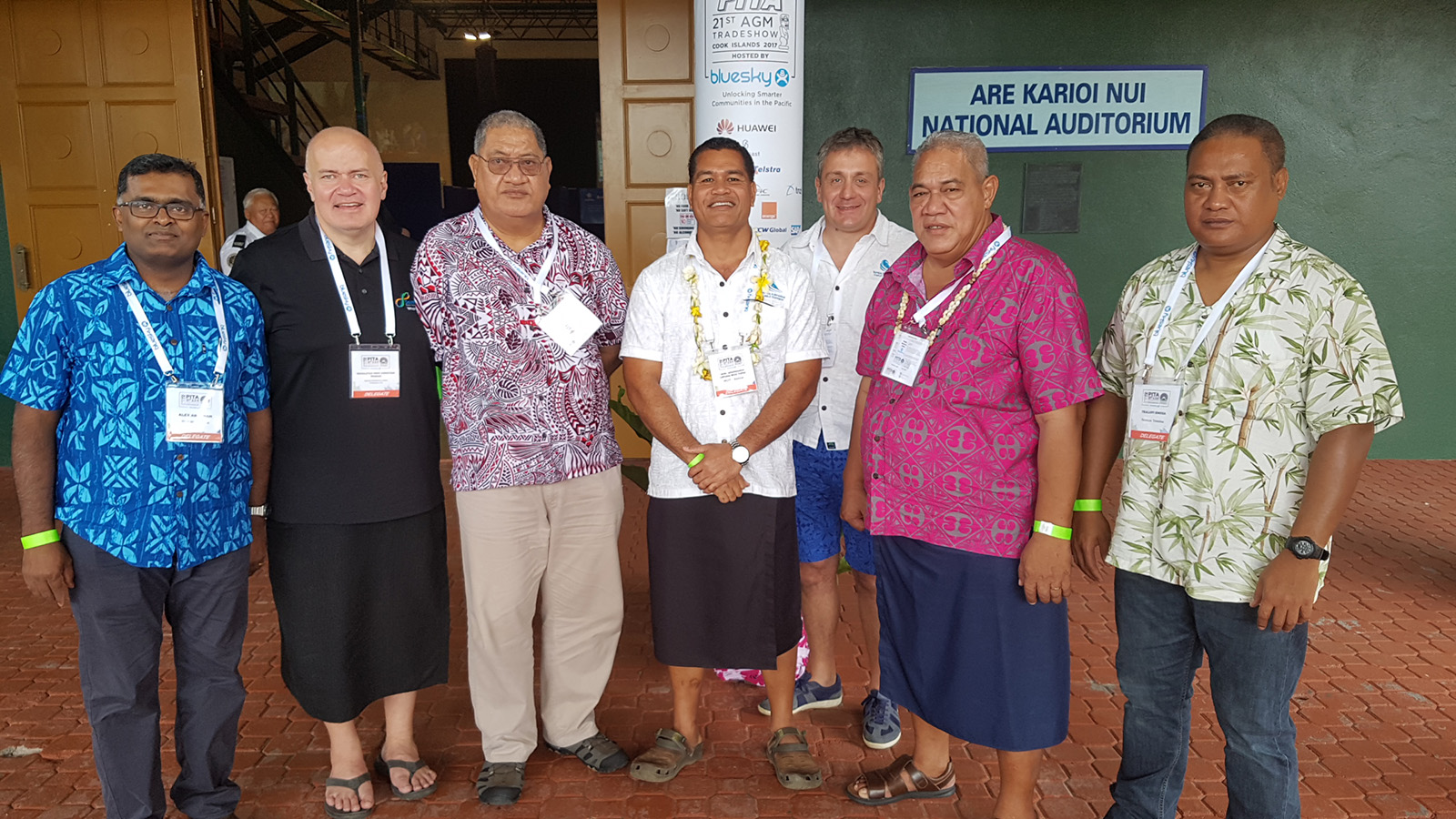 Strengthening Partnerships For Samoa, Tokelau and Tuvalu
PRESS RELEASE, COOK ISLANDS, 07 April 2017 – Pacific Islands Telecommunications Association
(PITA) 2017 was a busy time for regional submarine cable connectivity negotiations, in addition to
the announcement of the Manatua Cable consortium between French Polynesia, Cook Islands,
Niue and Samoa. PITA 2017 also saw the Strengthening of ties between Samoa, Tokelau and
Tuvalu as it announced the commencement of discussions to connect the 3 countries by
submarine cable and to discuss ways to improve ICT in general for the three countries.
Minister Afamasaga, leader of Samoa's delegation said:
"These discussions have been a positive step forward in strengthening Samoa's ties with our
neighboring islands to create a real and tangible regional partnership. It is expected that a
standalone Tokelau-Tuvalu submarine cable connecting to Samoa whereby international
connectivity will be provided via the Tui-Samoa cable system linking Samoa to Suva Fiji then
onwards to USA or NZ/Australia. I believe it is the Polynesian Leaders Group (PLG) vison to connect
all the Polynesian islands in order to create economic and social development for our people"
Part of Samoa's presentation was to provide a substantive update on the progress of the Tui
Samoa cable.
Minister Afamasaga also stated: "the Government of Samoa are pleased to advise that the Tui-Samoa project is on track, with work
already underway at the beach manholes and Cable Landing Stations in both Upolu and Savaii.
Another important milestone was the commencement of the marine route survey for the 1,470 km
Tui-Samoa Cable with, the survey to be completed by early May 2017".